"Peak Of Omicron Virus Starting 17th Jan-3rd March 2022 3rd-5th April 2022 Most Prone For Economy Break Warlike"
More Panic then Danger, But we have to maintain the Protocol, else more troubles are on the cards. The Following time frames are explosive for Virus Spread, Espionage, Terrorism, Political Trauma, Natural and Unnatural Calamities.
17th Jan. 2022 to 30th Jan. Mars and Venus Fallen and Retrograde in the 8th house of Foundation Chart, Pisces New Moon Chart 2021-2022 and the Solar Ingress chart of the Capricorn.
Then till 27th Feb . 2022 Mars and Fallen Direct Venus in 8th house.
Mars and Venus Planetary War In 8th house and 9th house till 3rd March 2022. I have Already Predicted the out come of the above transit on my webpage well in advance. 
There will be more ease when Ketu Leaves the sign Scorpio on the 17th March 2022 and when the Avrohi Kaal Sarpa Yoga is Broken on the 24th April 2022 and then When Saturn leaves the sign Capricorn on the 29th April 2022. 
 Another  most Explosive Time Frame  till May 2022  is Between the 3rd to 5th April 2022 for Natural and Unnatural Calamities, Warlike, Security Lapse, Boarder Clashes and Earthquake of Intensity are not ruled out along with Economy hit  and Nifty corrections to about 16000 levels in a broader spectrum. Some effect on the  Economy after 16th Jan . 2022 is also on the cards 
Have a close look at the chart of the 3rd April 2022 21-30 hrs.
Libra sign Rising with 27.09 degrees  and Ketu in the Lagna at 28.48 degrees and Having aspect of Jupiter the 3rd and the 6th Lord who aspects Ketu and the Lagna Degree-wise . Ketu is also  having aspect of  Saturn again degree-wise.
Mars and  Saturn in Planetary war in the 4th house  and Mars aspects degree-wise Rahu and Moon in the 7th house of Wars.
Mercury totally Combust in the 6th house and both Sun and Mercury having aspect of Saturn from the 4th house .
In the Navamsha  Things are no better  Malefics  In Mutable signs and  Mars and Saturn in the Earthy signs and Earthy Navamsha is crystal Clear of the Happenings  Earthquake of Intensity, War like conditions, Political Trauma, Espionage from Foreign Elements, Security Lapse Lock downs  . The First 4 Months are most Enigmatic as already Predicted . All this could also have an Adverse effect on the Economy of the Country and the Globe in General.
PLEASE READ MY ARTICLES WRITTEN WELL IN ADVANCE AND PROVING SPOT ON 
India records a massive 1,59,632 new Covid-19 cases, positivity rate at 10.21%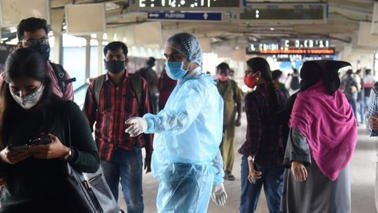 ALL PREDICTIONS PROVE SPOT ON EVEN THE DATES 
THE NEW YEAR 2022 STARTS WITH AGONY AND PAIN GOD BLESS US ALL
DISCLAIMER CLAUSE APPLICABLE  AS MY WEBPAGE EVEN FOR THIS ARTICLE SINCE THIS ASTROLOGICSAL ANALYSIS AND NOT MY PERSONAL OPINION.
This is only Astrological analysis and on the bases of the earlier happenings as per planetary positions .  This Can Have an Adverse impact on the Stock and the Financial Markets and The writer does not hold himself responsible if any person invests according to the above Predictions. He shall be doing at his own whims and Fancies . The Writer of the Article is Not at all Responsible for any bodies loss note this.
ASTROLOGY IS AMAZING
BVB Research Scholar and Award Winner
Jyotish Acharaya anil aggarwala
BSc. Engg. P. E.C Ch
 9th Jan 2022 07-20  Hrs   NOTE THIS TIME FOR PREDICTIONS
New Webpage http://www.astrodocanil.in/
Mobile +919810038903  +918527884764
First Astrologer To Predict Virulent Virus From China Global Economy Burst Delhi Riots Nirbhaya Case Astrologer. .All My Predictions on the Virus Spread and ease have proved 100 % correct even the dates .
More than 1680 Predictions have been made and all spot on  with 96% True Results 340 YouTube Videos

Disclaimer Clause applicable.
Solar Ingress in Capricorn What It Has Up It's Sleeves For 2022 ?