Dear Friends, Associates, Students of Astrology ,
MY NEW WEBPAGE www.astrodocanil.in
My Latest Article on the detailed 'ASHTAMANGLA PRASHNA' 5 pages in the 'EXPRESS STAR TELLER on the page 37 in the Feb. 2019 edition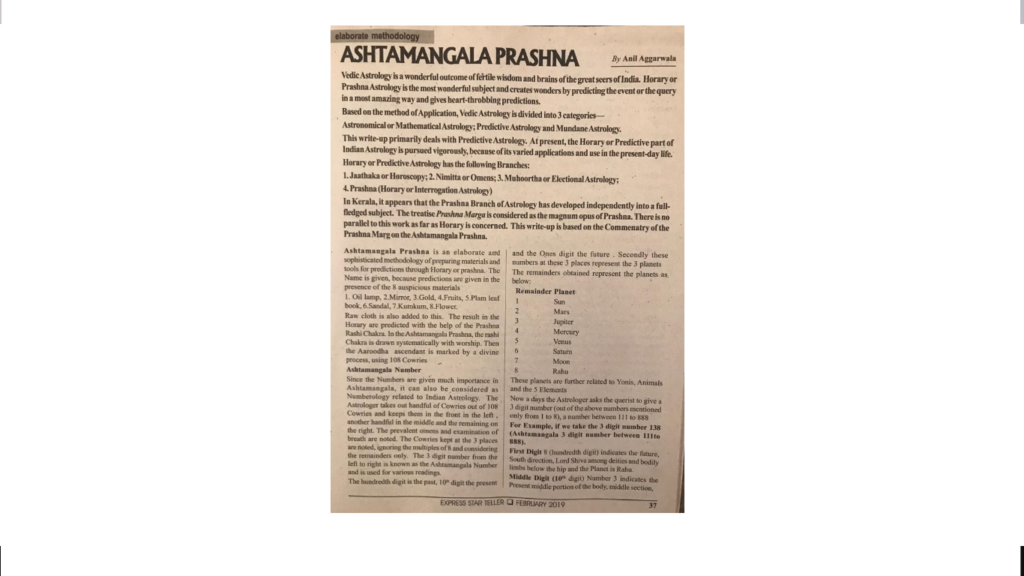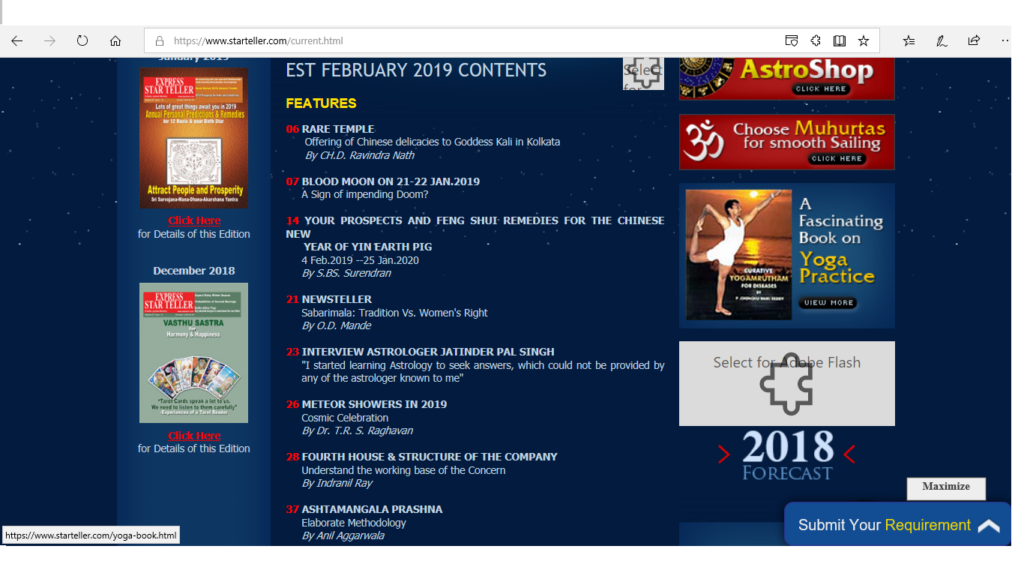 It gives me Pride and Pleasure to inform you all that My Article " 
"Natal Chart reflects past Karmas; deeds of the present life can be effectively
depicted, only through Prashna Chart"
  " has been Published in the Leading Astrology Magzine
EXPRESS STAR TELLER
  in the Sept. 2017 Edition on the page 34 .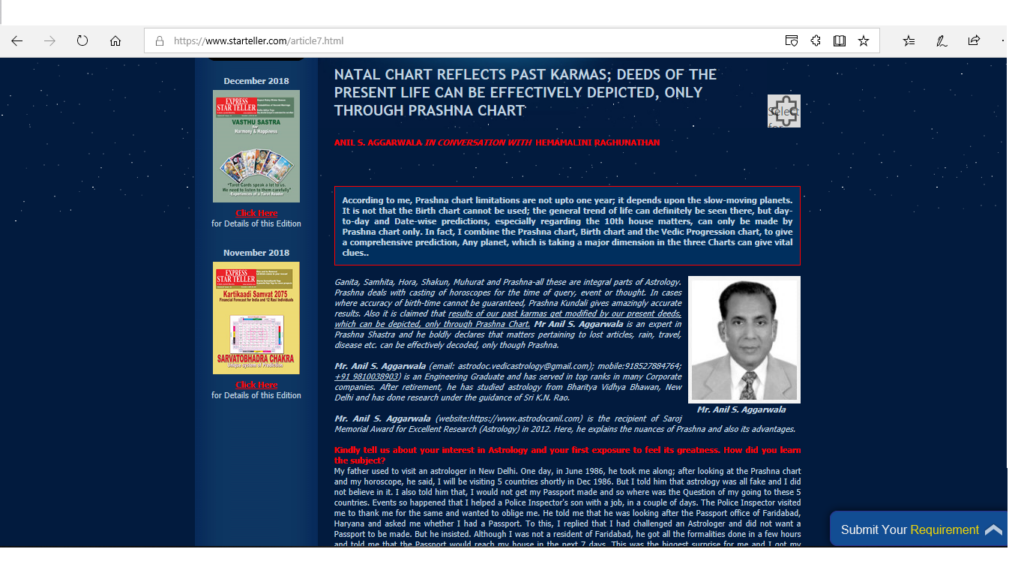 I hope this is informative  for the Astrology lovers and Students .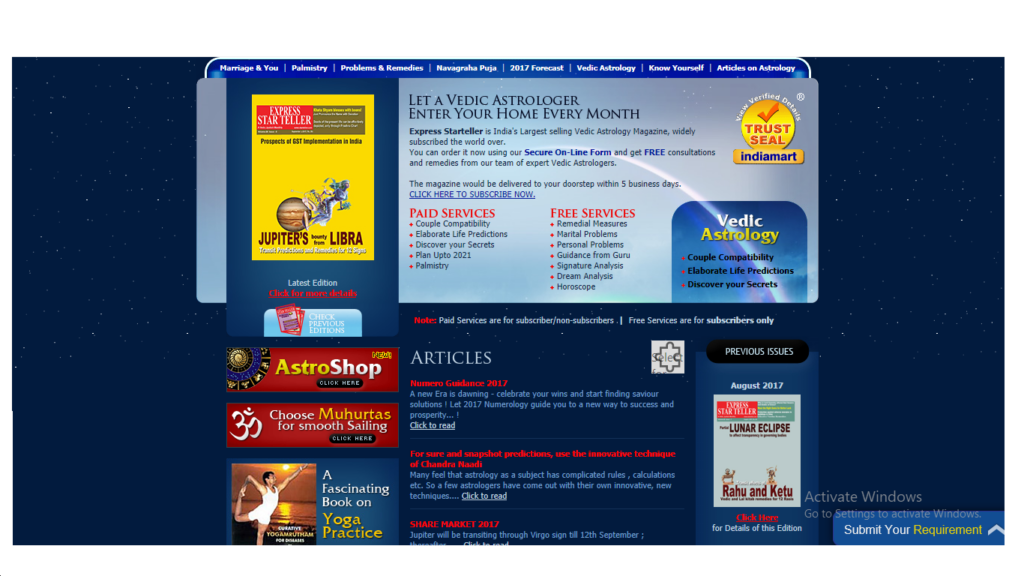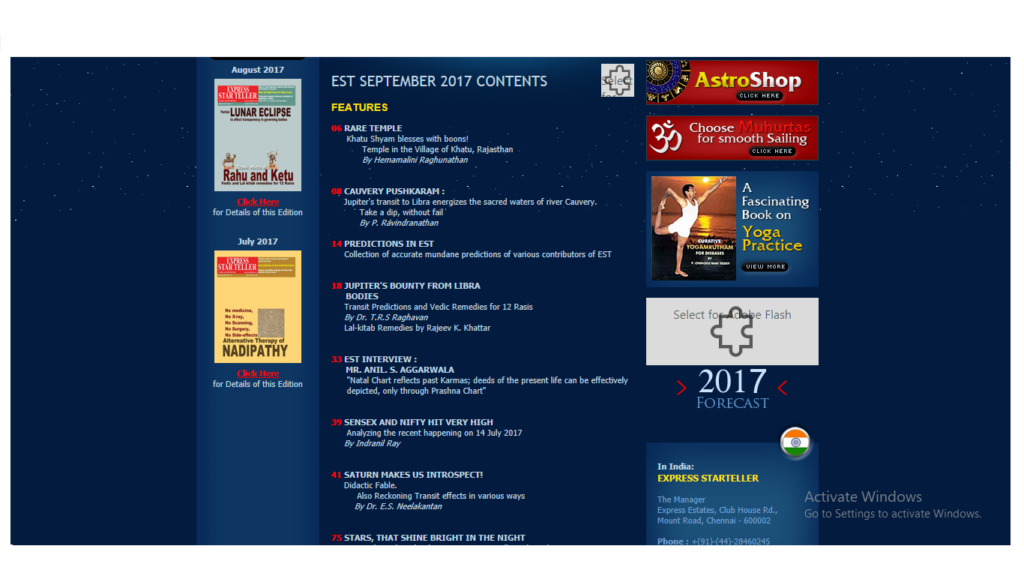 Thanks and Happy Janam Ashtami Date 14th August 2017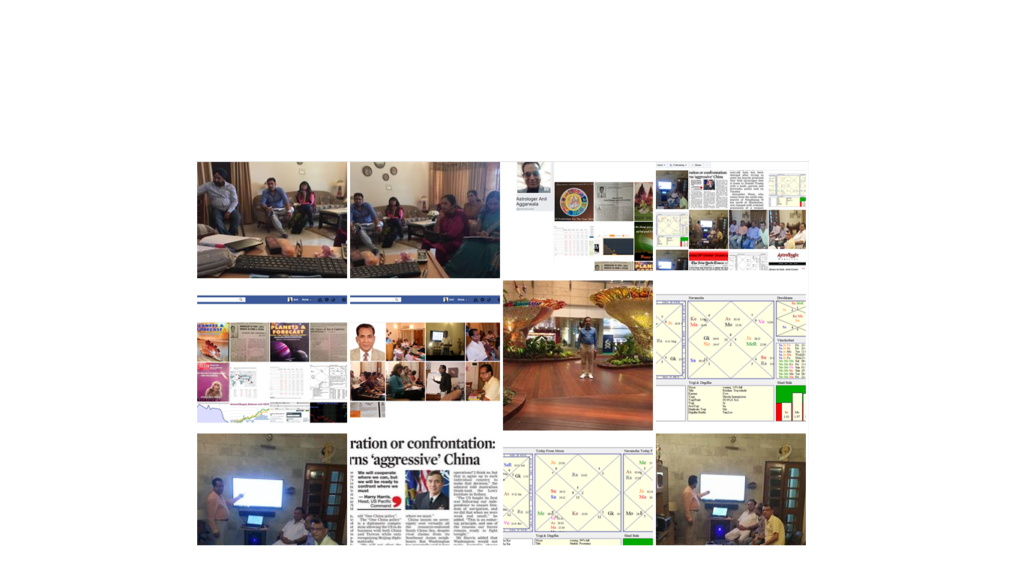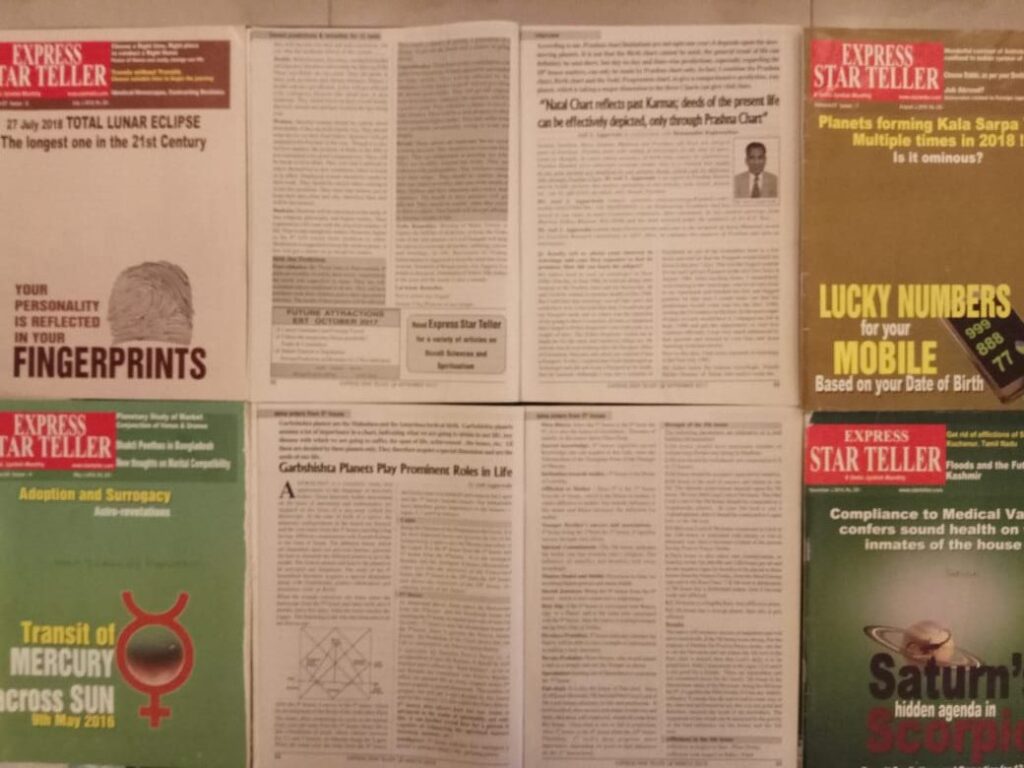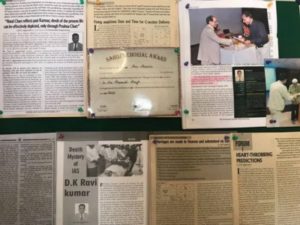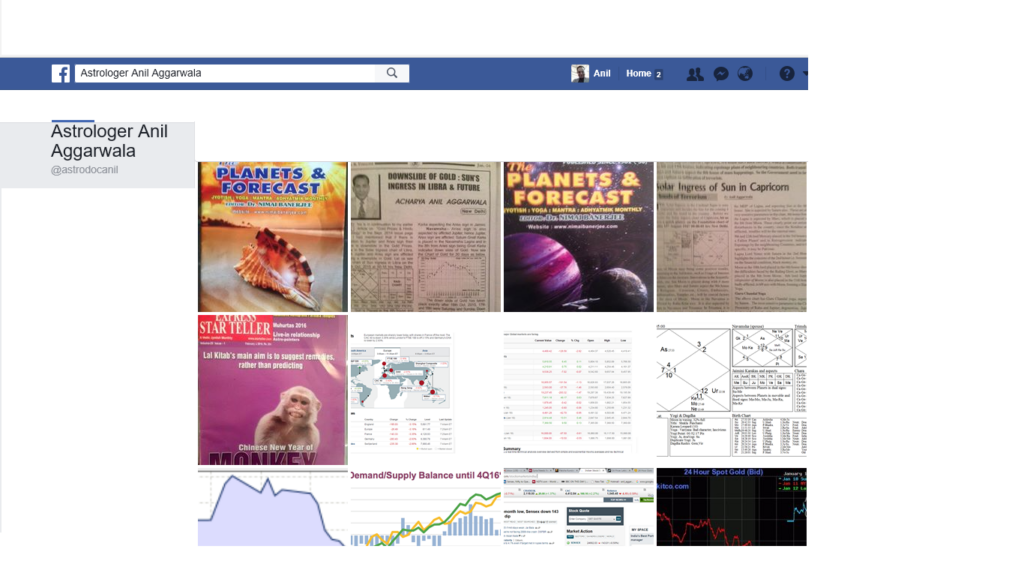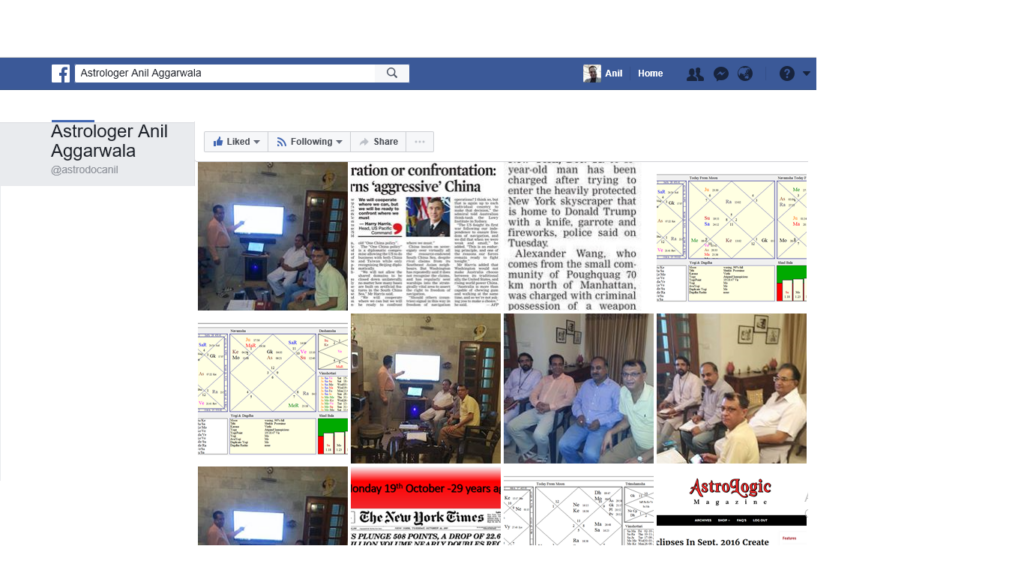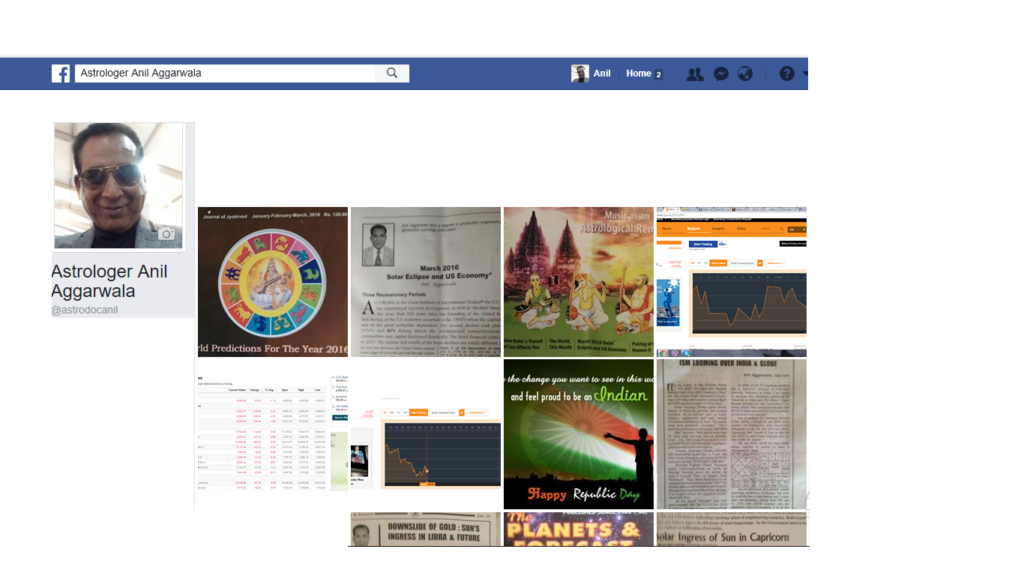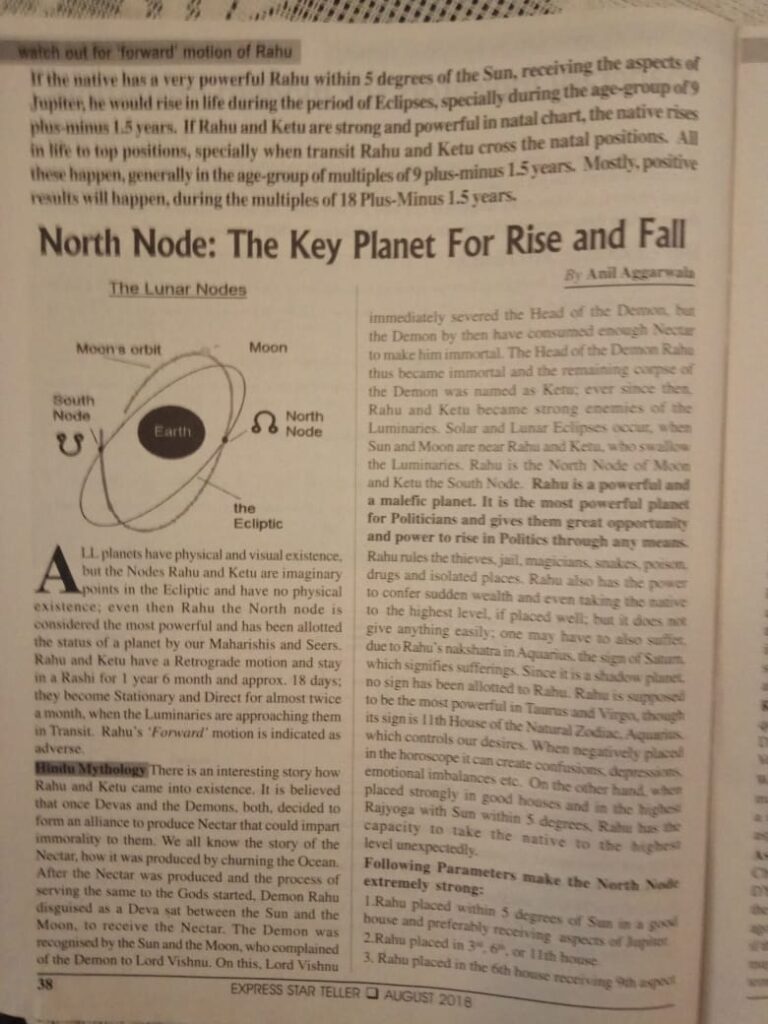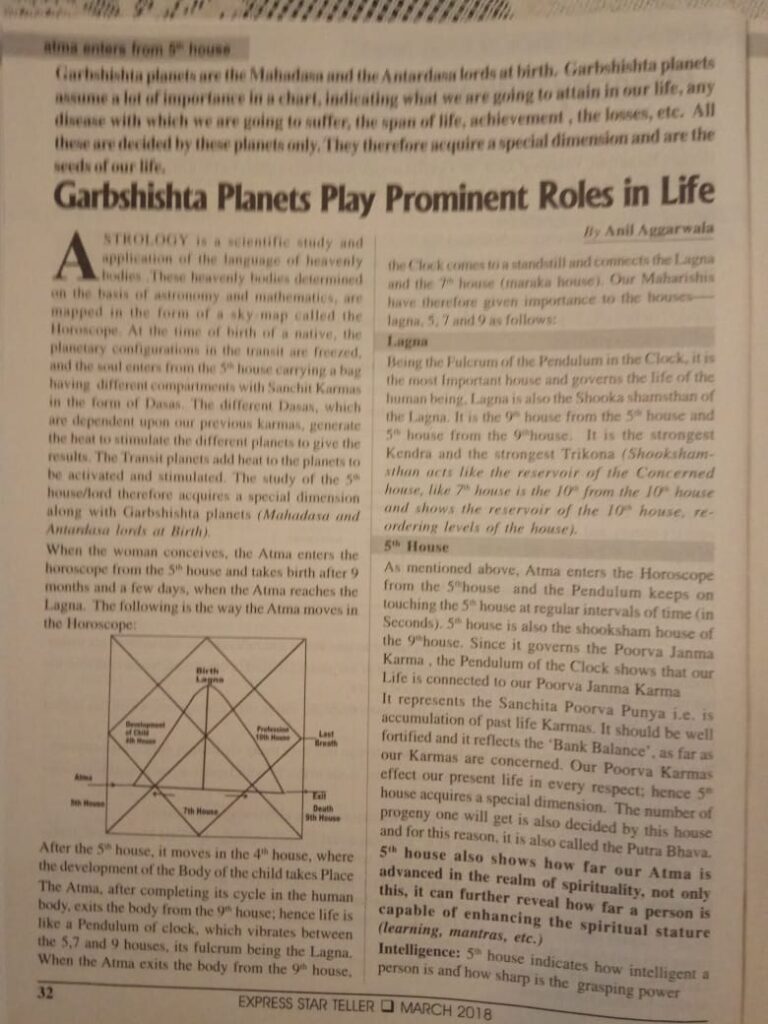 My Article in the Leading ASTROLOGY MAGZINE OF US BY JONI PATRY "Roman God Fallen Saturn and Eclipses in August 2017: What They Have up Their Sleeves for Trump and US"
 BVB JOURNAL OF ASTROLOGY
Jan-Feb 2012 Issue  Page 31 Astro Experiences
http://www.saptarishisastrology.com/
http://www.saptarishisastrology.com/articles_archive_vol9.php
Article "Astro Experiences and Prashna Chart
PLANETS & FORECAST  by Dr. NIMAI BANERJEE
Sept. 2014 Issue  Page 30 Gold Prices and Hindu Astrology
Nov. 2014 issue Page 30 Condusive Periods for Child Birth and Prenatal Chart
Jan. 2015  issue Page 55 Salman Khan: The Bollywoods Macho man  Contd.
Feb. 2015 issue Page 23      Contd. above Salman Khan
March 2015 issue  Page 29 Kiran Bedi
April 2015 issue Page 33 Oath taking chart of Arvind Kejriwal. Contd.
May. 2015 issue Page   Contd . above
July 2015 issue Page 32  Menace of Mars Activating the Eclipse pointon ISIS and War mongering Countries
Sept. 2015 issue Page 32 Marriage Matching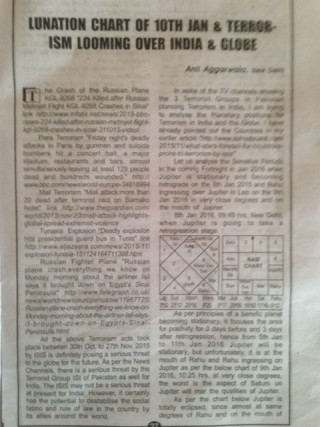 My Article "Global Economy Meltdown Inevitable Due to Oil Glut in Oct. 2016″ In THE PLANETS& FORECAST April 2016
THE TIMES OF ASTROLOGY 
Oct-Nov-Dec 2014  Page 85 Solar Eclipse April 2014 & Air Accidents
Jan-Feb-March 2015  Page 89 Oath taking of Khattar Harayana
April-May-Jun 2015  Page 94 An Enigmatic Fate of An Air Asia Indonesia Airliner
Jan-Feb-March 2016 Page 84 Will the Eclipses in March 2016 Bring Meltdown in Economy ?
EXPRESS STAR TELLER
Sept. 2014 issue Page 36  Fixing  Auspicious Date and Time  for C section Delivery.
Sept. 2015  issue Page 66 FIND OUT THE MARRIAGE DAY!
A research study on the Vedic Progression of Manu Smriti
Express Star Teller
May 2016 Page 51
Heart Throbbing Predictions In Unique Way
Sept 2016 Issue  Page 35  MARRIAGES ARE MADE IN HEAVEN AND SOLEMNIZED ON EARTH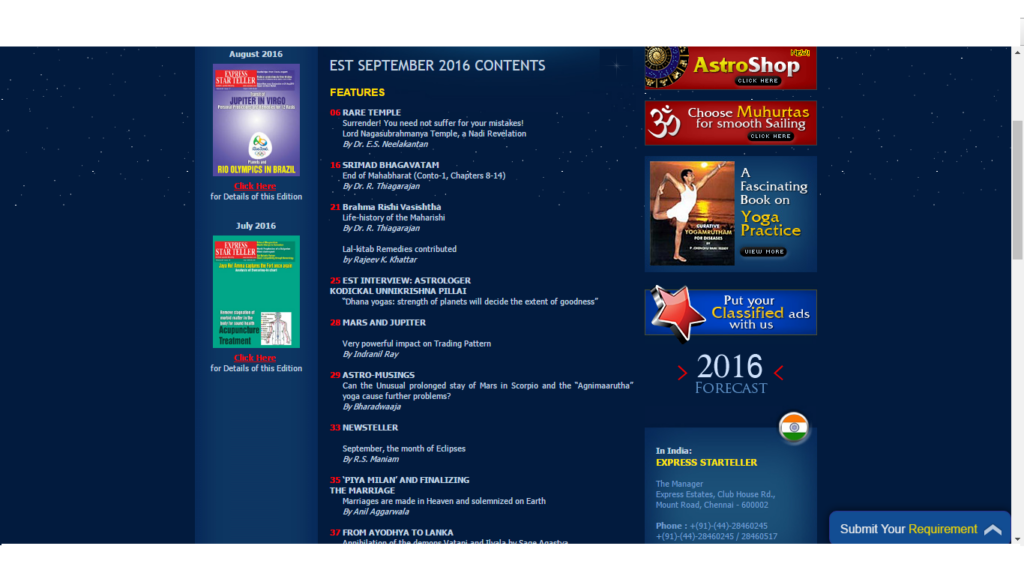 MODERN ASTROLOGY
March 2015 issue  Page 200 Prospects of Maharashtra under  Fadnavis
March 2016 issue Page 191 March 2016 Solar Eclipse  and US Economy
MAY 2017 EDITION EXPRESS STAR TELLER
Page 42 .
My Article in the Express Star Teller on the page 42 May 2017 Edition "Shakun Jyotish Gives Stunning Predictions"
ALL INDIA FEDERATION OF ASTROLOGERS SOCIETIES RESEARCH JOURNAL
July-Sept. 2014 Issue Page 27  Saturns Transit in Vishaka nakshatra :What it Foretells
Oct-Dec. 2014 issue Page 10  Old and New horoscopes of Iraq :A nightmare of Affliction
Jan-March 2015 issue Page 17 Astrology and Prashna
April-June 2015 issue Page 23 Amazing predictions by Shakun Jyotish and Prashna Jyotish
July-Sept.2015 issue Page 22 Death Mystery of IAS D.K Ravi Kumar
http://www.astrologicmagazine.com/  The leading Magzine of US of JONI PATRY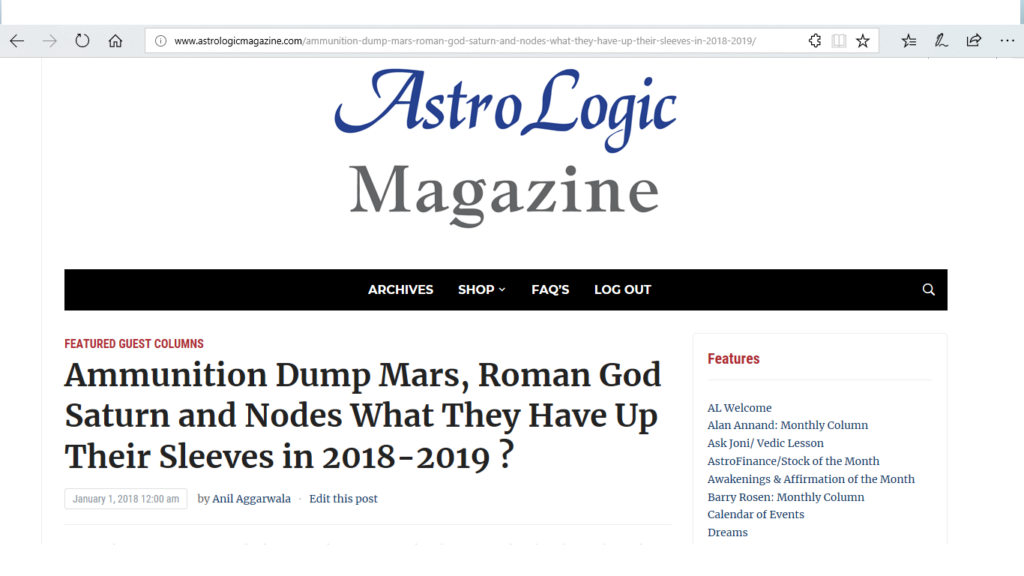 1st Jan 2018
July 2015 issue "The Enigma of Mars Activating Eclipse Point: What it Foretells"
linkhttp://www.astrologicmagazine.com/the-enigma-of-mars-activating-eclipse-point-what-it-foretells/
Date 1st Sep. 2016 
My Article"Will the Eclipses in Sept. 2016 create a Violent Situation for U.S" has also been published in the top astrology magzine of US By Jony Party link http://www.astrologicmagazine.com/will-the-eclipses-in-sep…/. This is also available on the link https://www.astrodocanil.com/…/will-the-eclipses-in-sept-20…/