"World Catastrophe: Jupiter Attichari 2025 Saturn-Jupiter Opposition 2028 Eclipses In Rohini 2030"
This is with reference to my Article below
Will The Ukraine-Russia War Escalate Into World War ? – Astrologer Anil Aggarwala (astrodocanil.com)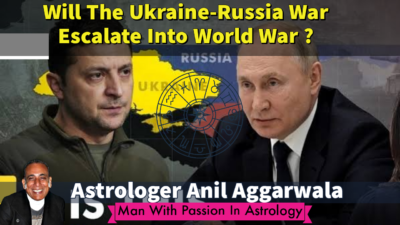 Jupiter was in Attichari motion and had also fallen from Capricorn to Sagittarius at the time of Coronavirus  after the 26th Dec 2020 Eclipse . There was also Conjunction of Saturn and Jupiter  which brings a big change for the global conditions. The whole world suffered on account of Coronavirus.
The following Parameters bring a drastic change in the Globe due to the following parameters.
1.Jupiter Attichari Motion. This is when Jupiter leaves a sign before the completion of 12 months in a sign.  From May 2025 to Sept. 2030 it will be in Attichari motion and also have the Status of a fallen planet from 24th Jan 2027 to 25th June 2027 in Cancer. Feb 28th to 24th July 2028 in Leo. 29th March 2029 to 24th August 2029 in Virgo. May 1st  to 22nd Sept 2030. These periods will be catastrophic.
2.The Most Crucial Period starts from Saturn journey from Pisces to Cancer from 30th March 2025  onwards and specially till Saturn in Taurus and in Rohini Star in May 2030.
3. From 26th Dec 2028 when Saturn and Jupiter oppose each other in Aries-Libra axis. This may bring a massive change for the globe like the conjunction of Jupiter and Saturn at the time of Coronavirus.
4.There are Eclipses in the Sign Taurus in Rohini in the 17th May 2030 and then 1st June 2030 The Chart of 1st June 2030 is explosive for a World War, Since 5 Planets will be in Rohini and Saturn will also enter Rohini Star Soon. 17th May 2030 Mars and Saturn will be in Planetary War .A World Catastrophe. Coming decade is explosive time frame as mentioned above for the Globe and the Humans. The Planetary Positions are not conducive for Humans, only people of integrity may be able to face the situations like the Coronavirus Period from Jan 2020  for 2 years, but here there is a continuous  wreck of the planetary positions from 2025 to 2030.
5.Parallel Planetary positions like the 29th Oct 1929 when we had the Global Economy breakdown. Jupiter and Saturn in the 20 cycle return after 100 years most explosive for the world in every respect.
No pessimistic view but the facts as per Vedic Astrology, it is time to gear up  and do our work honestly and with hard work. Become a saint and work hard the only remedy.
First have a look at the Pisces New Moon Chart of the 29th March 2025 below.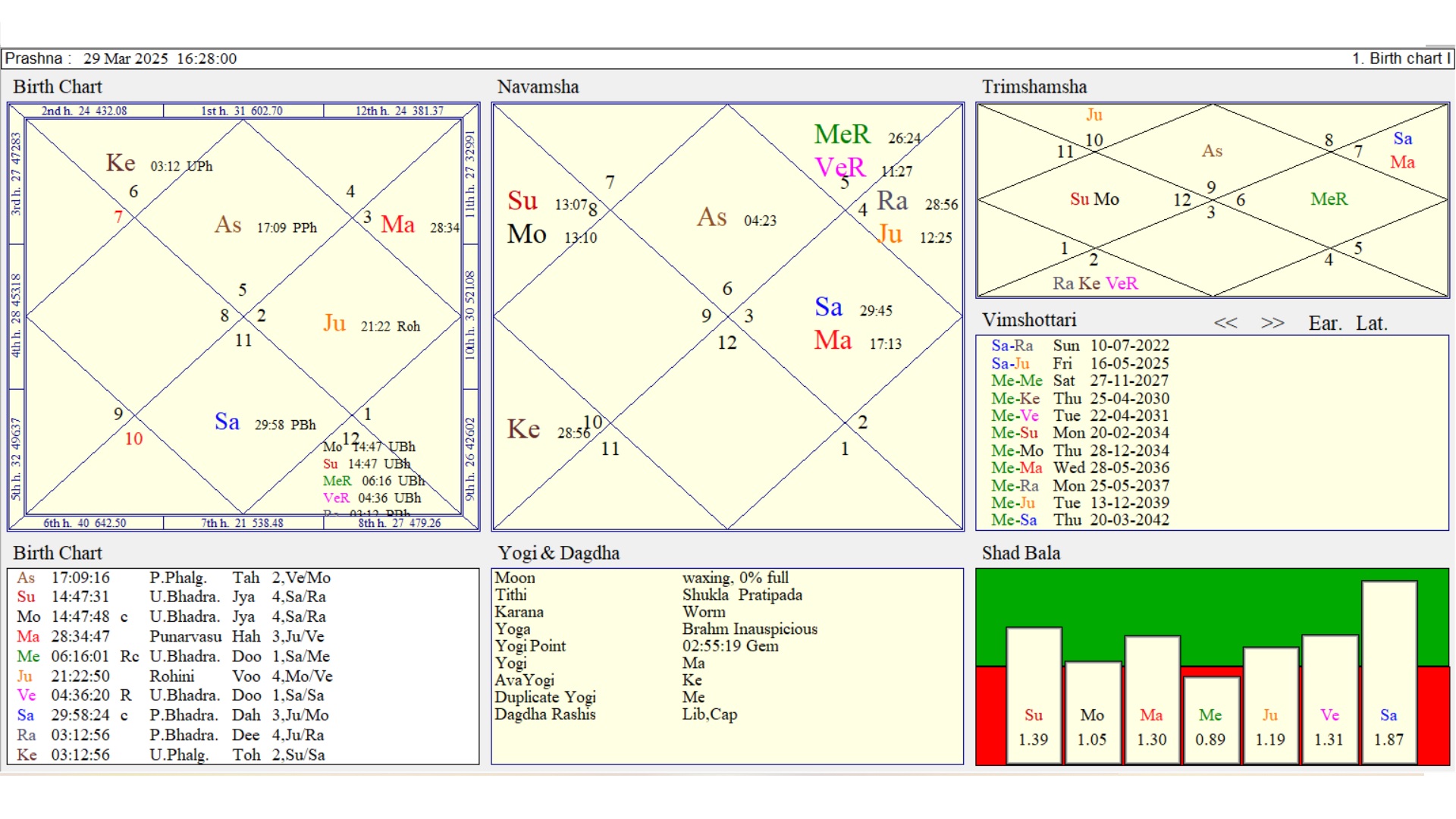 The grace in 2025 is that Mars and Saturn will not be in the axis of the nodes which is explosive for a big war, and Saturn and Rahu will join for a very small duration.
See the charts of the 17th May 2030  and 1st June 2030 below where there is  self explanation and explosive for the world in terms of a big war, diseases and catastrophe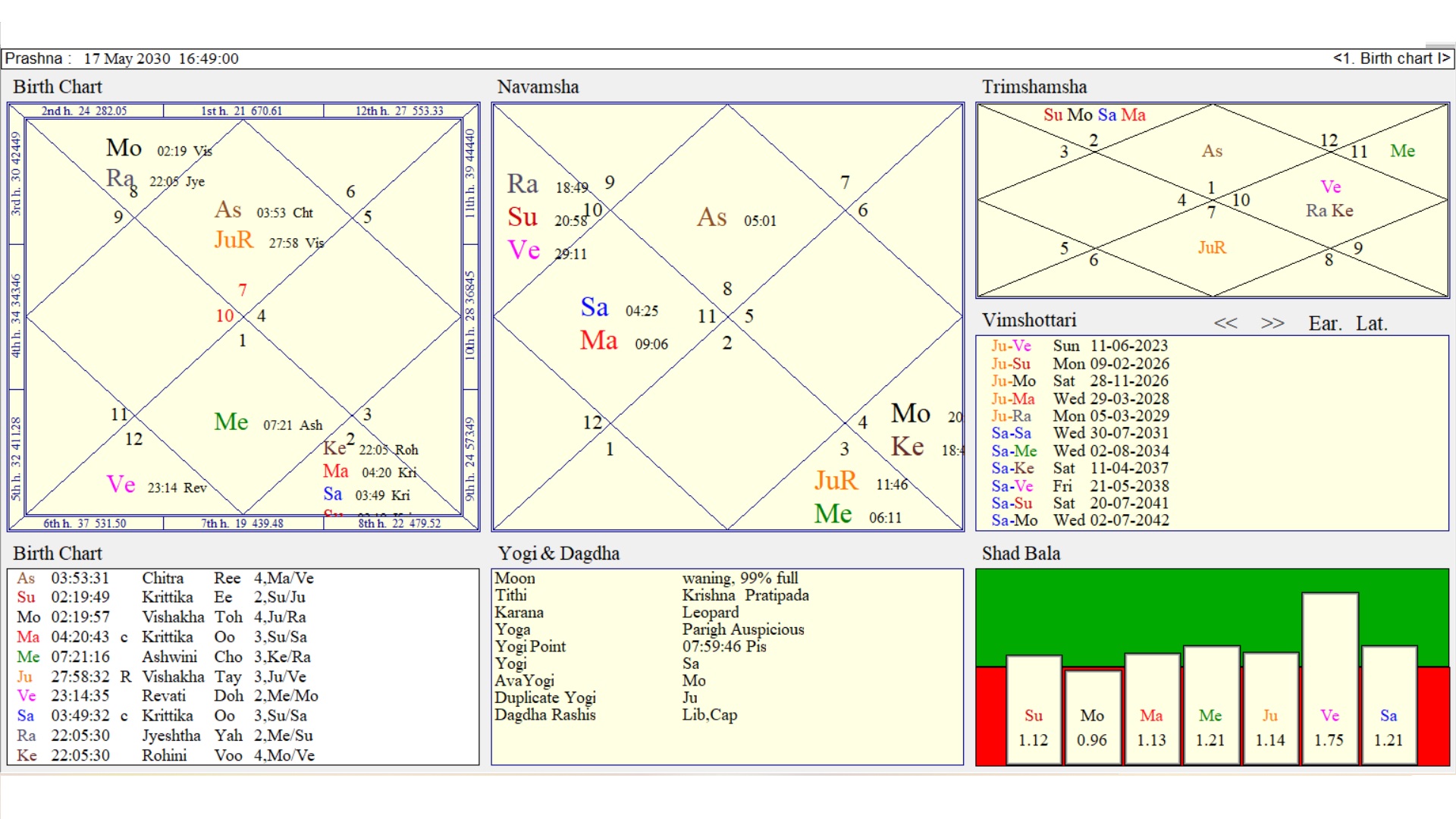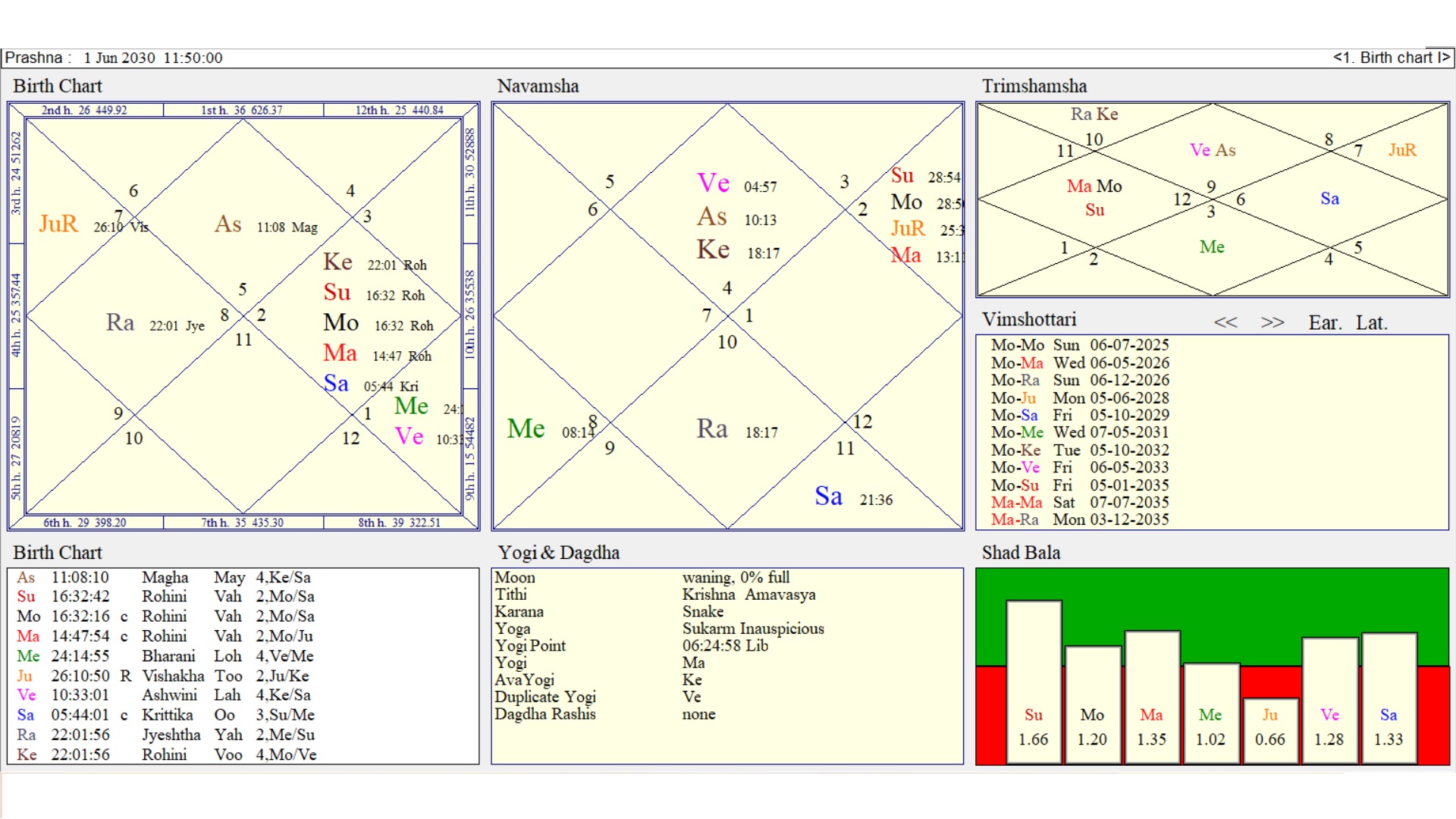 This will be parallel to Oct. 1929 when we have the Global  Economy break down after 100 years cycle When time comes I will write more .
ACHARAYA ANIL AGGARWALA      BSc Engg Prod. P.E.C ch
Written on  16th August 2023 11-00 hrs 
Jyotish Acharaya BVB New Delhi and Astrology Research under the Guidance of Shri  K N Rao
Award Winner In Research in ASTROLOGY
THE ONLY ASTROLOGER WHO PREDICTED COVID-19 IN SEPT 2019 FROM CHINA
UNIQUE 7 MODULE ANALYSIS OF THE QUERY  UNLIKE OTHER ASTROLOGERS WHO USE ONLY BIRTH CHART
ASTROLOGY TEACHING ALSO UNDERTAKEN
CALL +918527884764,  +919810038903  BOTH ON WHATAPP
Disclaimer Clause applicable : The writer of the Article is not responsible for any bodies loss if he invests according to the above Predictions, May be a Individual, Corporate and any Company for that Purpose. The Investor will be responsible for his whims and fancies for the Investment and shall be responsible  for losses incurred. This is only for Educational purpose and the Predictions can be wrong also. This is to see if Astrology has replicable effects