"Stock Market Earthquakes Typhoons, Brawl Between Countries Prediction Seems Coming True"
I have written the following Articles and my Predictions seem to be coming  true .  All have been written well in advance  and before the Happenings. Wait for the time frame between the 24th of Sept to 13th March 2023 more to be seen  specially like the Latur and Bhuj Earthquakes around the world , Economy Break, and Brawl between the nations taking an ugly shape
STOCK MARKETS EARTHQUAKES  TYPHOONS AND WARLIKE CONDITIONS 
Stock Market & Global Recession Read My Article In 'EXPRESS STAR TELLER' Page 26 Oct. Edition
2. " 24th Sept. 2022 -13th March 2023 Mars-Saturn Vedha In Chakras Global Recession Earthquake, Cyclone, Warlike"
3. "Nifty May Repeat It's Behaviour Like 1992 First Rise And Then Fall Due To Saturn 30 Year Cycle "
4."Red Planet Mars Will Over Stay In Taurus For 215 Days Prone To Wars & Earthquakes In The Globe"
5. "Solar & Lunar Eclipses 25th Oct & 8th Nov. 2022 Respectively Bane Or Boon"
6. "Magic-Spell Of Saturn At 24 -25 Degrees Boon Or Bane In Capricorn For India My Research ?"
7."Planetary Positions Parallel Dot-com Bubble Burst & COVID-19 Stock Market Crash 12th July 2022-28th April 2023″
8. "Global Recession Fears : Major Economies Head For Recession As Saturn Falls And Aspects Jupiter Ketu"
9."Countries Prone To War Earthquakes After Mars Ingress in Aries – Gemini 27th June 2022-15th March 2023″
IN THIS ARTICLE I HAVE PREDICTED TYPHOON AND EARTHQUAKES FOR TAIWAN AND JAPAN  AROUND 24TH SEPT. 2022 WHICH IS PROVING SPOT ON
NOW READ THE MEDIA NEWS
Taiwan Earthquake: 6.8 Magnitude Tremor Triggers Tsunami Warning. But What Causes These Giant Waves?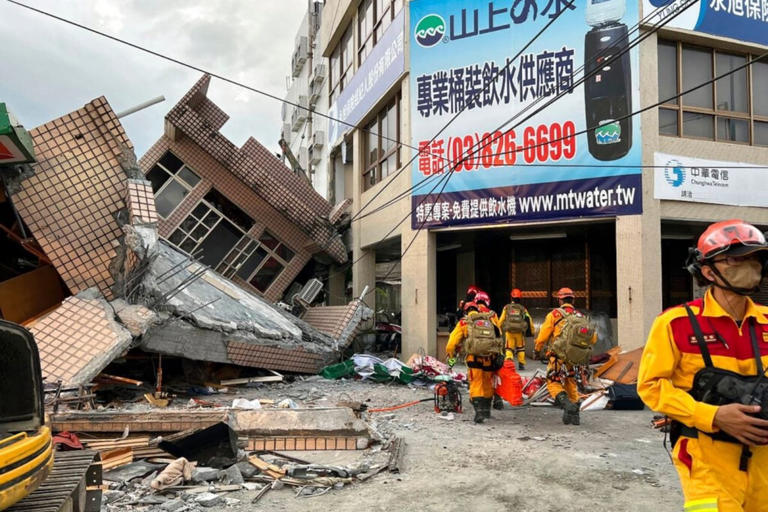 A 6.8 magnitude earthquake struck Taiwan on Sunday THE 17TH OF SEPT. 2022, triggering at least three buildings to collapse, damaging roads, bridges and derailing train carriages in the sparsely populated south eastern region. According to the island's weather bureau, the epicentre was in Taitung county and followed a 6.4 magnitude quake in the same region on Saturday evening. No casualties have been reported from both the incidents.
Powerful typhoon 'Nanmadol' hits Japan; thousands evacuated to safety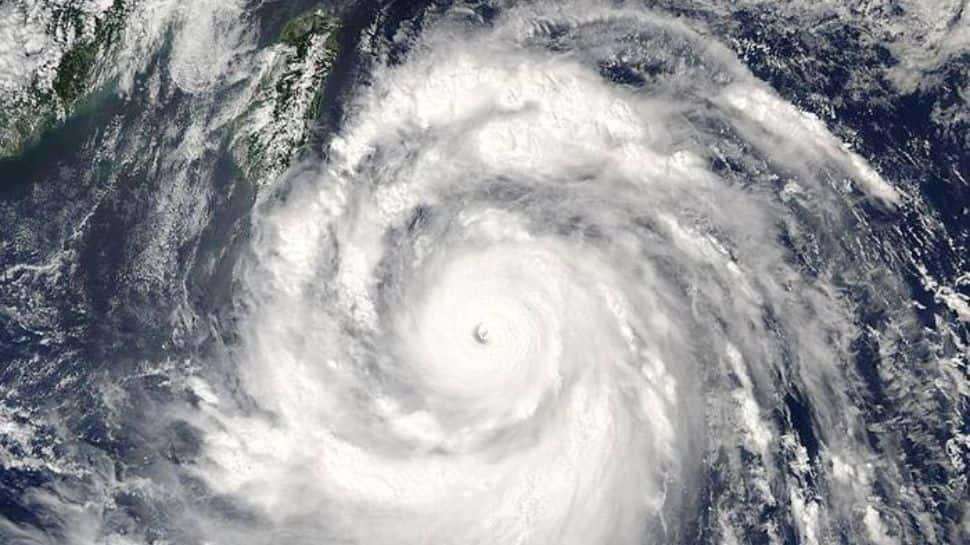 Tokyo: A powerful typhoon approaching southern Japan pounded the region with strong winds and heavy rain on Sunday THE 17TH OF SEPT. 2022, causing blackouts, paralysed ground and air transportation and the evacuation of thousands of people. The Japan Meteorological Agency said Typhoon Nanmadol was near the southern island of Yakushima, packing maximum surface winds of 162 kilometres (101 miles) per hour, as it slowly headed north to the country's main southern island of Kyushu where it could make landfall later on Sunday. Nanmadol is forecast to turn east and reach Tokyo on Tuesday. The agency predicted as much as 50 centimetres (20 inches) of rainfall by midday Monday, warning of flooding and landslides.
Sensex dives 1,093 pts as global risks weigh
Mumbai, September 16
Equity benchmarks spiralled lower for the third session on the trot on Friday, in lockstep with a sell-off in overseas markets as investors fretted over the global economy slipping into a recession amid rate hikes by central banks.
A weak rupee and foreign fund outflows added to the woes, traders said.
Why stock-market bears are eying June lows after S&P 500 falls back below 3,900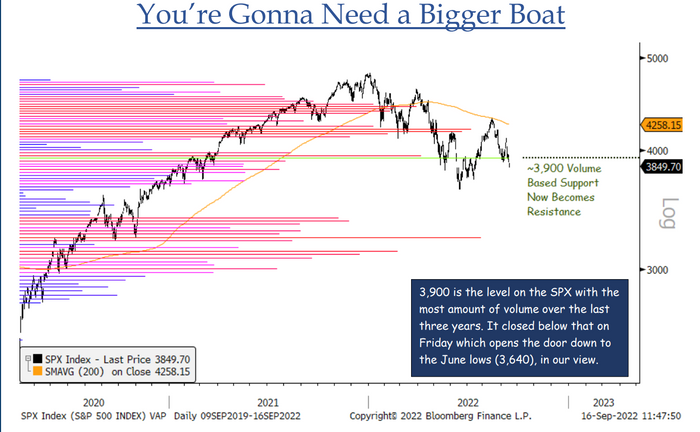 The S&P 500  on Friday at 3,873.33 — falling 0.7% in the session and 4.8% for the week for its lowest close since July 18. That left the index up 5.7% from its June 16 closing low of 3,666.77. The S&P 500 logged an intraday low for the selloff at 3,636.87 on June 17, according to FactSet.
ALL PREDICTIONS MADE WELL IN ADVANCE AND WAIT FOR SOME MORE TIME OTHER PREDICTIONS WILL ALSO PROVE SPOT ON AS PER THE ABOVE 9 ARTICLES AND MANY MORE WTITTEN ON MY WEBPAGE .SOME TEXT OF THE ABOVE ARTICLE BEING REPRODUCED HERE 
THE VEDHA BETWEEN MARS AND SATURN IN THE RASHI SANGHATTA CHAKRA
On the 16th Oct 2022 Mars will join Gemini and there will be vedha  between Mars and Saturn in the 3,6,10 Triangle till the 15th Nov. 2022 when Mars falls back in Taurus.
There will also be Vedha between Mars and Saturn again from the 18th Jan 2023 to 13th March 2023 when Mars will be in Taurus and Saturn will be in Aquarius and Mars, Saturn and Ketu will be in the 2,7,11 Triangle of the Sanghatta chakra giving vedha to each other this one will be extremely EXPLOSIVE SINCE KETU IS ALSO INVOLVED IN THE VEDHA BETWEEN MARS AND SATURN. HENCE FROM THE 16TH OCT TO 15TH NOV. 2022 AND THEN 18TH JAN TO 13TH MARCH 2023 PRONE TO EARTHQUAKES AND WAR LIKE CONDITIONS IN THE GLOBE
CHINA-TAIWAN 
The Brawl between China and Taiwan could go for a Toss and China may be in an aggressive stance and may invade Taiwan. Read My Article on this "'Beijing In War Mood Tells US Will Not Hesitate To Start A War If Taiwan Declares Independence'" Let me Reproduce the same here for Ready Reference after some additions
Let us have a Look at the Charts of the People's Republic of China of the 1st Oct 1949 15-15 hrs Peking and Republic Of China of the 1st Jan 1912 00-00 hrs Tai-Pei below
China and Taiwan are also Prone to Earthquakes, Cyclones around and the 24th Sept. 2022 to 13th March 2023 and the lunation charts discussed in this article 
JAPAN
Lunar Eclipse off the 8th Nov. 2022 in close degrees to Mars and Sun in Libra and Aries respectively
 COUNTRIES NEAR THE COASTAL AREAS ARE COUNTRIES PRONE TO EARTHQUAKES .TYPHOONS SPECIALLY AROUND THE 24TH SEPT. 2022 AND THE DATES MENTIONED IN THE ARTICLE
HENCE FROM THE ABOVE IT IS CLEAR THAT CHINA MAY INVADE TAIWAN ANY TIME FROM THE 27TH JUNE  ONWARDS AND THE TIME FRAMES PRONE ARE AFTER 4TH JULY AND 28TH JULY 2022 .THE TRANSIT OF MARS IN ARIES TO GEMINI FROM THE 27TH JUNE TO 13TH MARCH 2023 COULD BE MOST EXPLOSIVE.
FINE TUNNING AFTER 24TH SEPT. 2022 AS PER THE TIME FRAME WHEN MARS AND SATURN VEDHA  IN THE CHAKRAS TILL 15TH MARCH 2023 MOST PRONE TO WARS & EARTHQUAKES OF DIMENSION .  ——– NOTE THESE PREDICTIONS. 
THE LUNATION CHARTS OF THE 26TH SEPT. 2022, 10TH OCT, 8TH NOV. 2022 AND THEN 22ND JAN 2023 ARE PRONE TO EARTHQUAKES OF INTENSITY ALONG WITH WAR LIKE IN THE GLOBE AND IN BROADER SPECTRUM FROM THE 24TH SEPT. TO 15TH MARCH 2023
ASTROLOGY IS AMAZING 
BVB Research Scholar and Award Winner
Jyotish Acharaya anil aggarwala
BSc. Engg. P. E.C Ch
Date 17th Sept 2022   18-30 hrs  
New Webpage http://www.astrodocanil.in/
Mobile +919810038903  +918527884764
First Astrologer To Predict Virulent Virus From China Global Economy Burst Delhi Riots Nirbhaya Case Astrologer. .All My Predictions on the Virus Spread and ease have proved 100 % correct even the dates .
More than 1800 Predictions have been made and all spot on  with 96% True Results 425 YouTube Videos
Anil Aggarwala" 
THE FOLLOWING PREDICTIONS WERE MADE FOR THE COVID 19 ON THE 17TH SEPT. 2019 MUCH BEFORE THE COVID BROKE OUT. SINGLE ASTROLOGER WHO PREDICTED THIS

Disclaimer Clause applicable